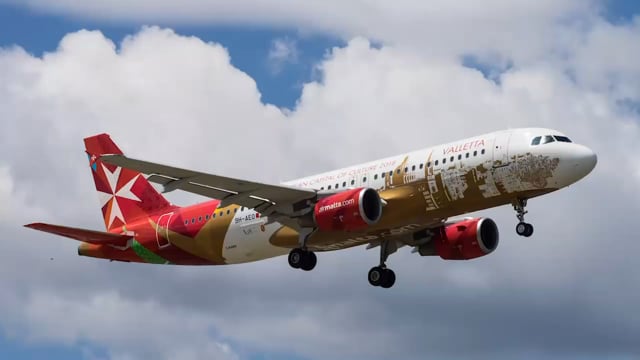 Bank of Valletta's top executives will be able to receive bank shares in lieu of performance bonuses after a vote at the bank's annual general meeting last week, even though shareholders have not been paid an interim and final dividend for the past two years.
Bank chairman Gordon Cordina told BusinessToday that the plan was standard practice in institutions abroad and that it had actually been recommended by the European Central Bank.
"This does not mean that anyone will be getting any additional bonuses," Cordina said. "But going forward, the Board (of directors) may decide to reward executives that perform well with shares."
The AGM – held remotely last Thursday because of the COVID-19 pandemic - approved a 'Remuneration Policy for Directors' authorising the Board of Directors to issue up to 15 million shares for the purpose of a Variable Remuneration Share Plan, equivalent to 2.5% of the Bank's current issued share capital.
Under this plan, BOV's directors, top executives and other bank employees would be able to receive shares as remuneration. An ad-hoc committee will be set up by the Board to select eligible executives to participate in the plan for a performance period.
Cordina said that any share award would vest over a number of years and the plan includes standard industry 'malus' and clawback provisions. Malus refers to the reduction or forfeiture of any award prior to its vesting or of any annual incentive outcome prior to its determination or prior to the making of a related incentive payment, for any amounts to be determined by the Board's committee. 'Clawback' refers to the reduction of some of an executive's compensation and an executive's obligation to repay specified amounts to a Group company.
Some shareholders have complained that the decision to set up the plan at this time is very inconsiderate of the bank, when it has not paid them interim or final dividends for the past two years.
Also, they pointed out that the bank is still facing a possible substantial fallout in the €363 million litigation case brought against BOV by bondholders of the now defunct Deiulemar shipping company.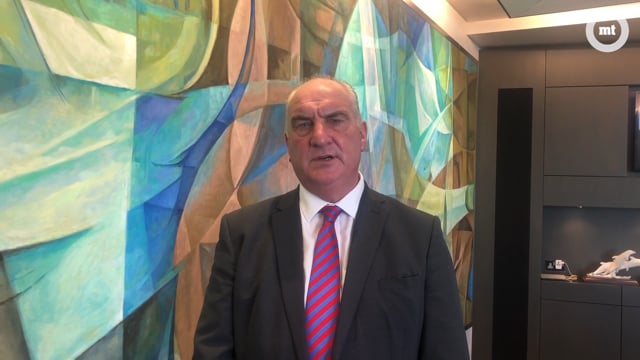 Litigation
The controllers of the Torre d'Annunziata shipping company, whose fraudulent bankruptcy left thousands of investors with nothing, have already rejected a €50 million out-of-court settlement put forward by BOV earlier this year.
BOV CEO Rick Hunkin told BusinessToday that the bank did not want to drag the case through the various levels of court litigation, as it wanted to be clear of this "shadow that has been hanging over the bank for a number of years".
In 2018, BOV appealed an Italian court's order for a precautionary warrant that requested it to hive off €363 million, as a provision for damages requested by liquidators of the Deiulemar group and representatives of the company's 13,000 Italian bondholders.
The court has yet to issue a sentence and the case can be expected to go on into appeal and to the final Cassation Court decision.
But the bank remains intent on settling the case out of court, even though it insists it had no blame and played no part in the decision-making that led the investors to lose their money.
As expected, Hunkin would not say how high BOV was willing to go to settle the case out of court. But he admitted that the bank had put aside €100 million to settle three litigation cases it had pending when Hunkin took over the CEO role last year.
The other two litigation cases – one involving the La Vallette Multi Manager Property Fund and the other involving the Swedish Pension Agency – have since been settled out of court for €4.6 million and €26.5 million respectively.
Effectively, that leaves BOV around €70 million to settle the Deiulemar out of court, although there is nothing holding the bank from going even higher than that in order to ensure closure.
Additionally, more funds will be released and available after the bank reached an agreement with insurers to pay a part – as yet unspecified – of the SPA settlement.
Correspondence banking
Hunkin said BOV was also pursuing intensive dialogue with banks in the United States after Raiffeisen Bank announced it would no longer offer BOV corresponding services after March 2021.
This would leave BOV customers with no sure and swift way of affecting payments in US dollars.
"Having a corresponding bank in the US is key for our customers trading in US dollars," Hunkin said. "And we are currently in negotiations with Raiffeisen and other institutions to try and secure corresponding services beyond March 2021.
He said potential banks were nervous in dealing with Malta with the Moneyval being a major issue.
"Having Malta fail in nine out of 11 of Moneyal's focus area, is of major concern to potential correspondence banks," Hunkin said. "And with some foreign banks already nervous with Malta's focus on gaming, marijuana and bitcoin, Moneyval adds a further complication that the BOV needs to overcome if we are to secure a US corresponding bank."
He said that the bank was, in the meantime, preparing for a worst-case scenario and was meeting those customers that needed US dollar corresponding services and discussing a possible scenario where such services were no longer available.
"One solution would be for customers to start issuing payments in Euros, and we are currently encouraging affected customers to investigate how feasible such a switch would be for them."
BOV-2023
Addressing the shareholders at last week's AGM, Cordina said BOV has embarked on an ambitious programme that will transform the way it does its business to future-proof it for decades to come.
"This will not be a superficial exercise, but a radical change from the inside out affecting all operations and interactions with internal and external stakeholders ensuring that the Bank continues to be relevant to the Maltese economy, while delivering better returns to its shareholders," he said.
The new strategy, dubbed BOV-2023 aims to lift BOV to a place among the best of its peers in Europe and will ultimately target the maximisation of shareholder value in the medium term, with a vision to restore the payment of dividends at levels that are adequate, stable and predictable.
The three main pillars of this strategy will focus on investment in the digitisation of products and services, to make it easier for customers to transact with the bank; the rebalancing of BOV's balance sheet – whereby customers will be guided to identify alternative investment products that give them better returns than their deposit accounts – and improving customer experience by reforming long and complex processes and updating systems to increase efficiency and customer support.