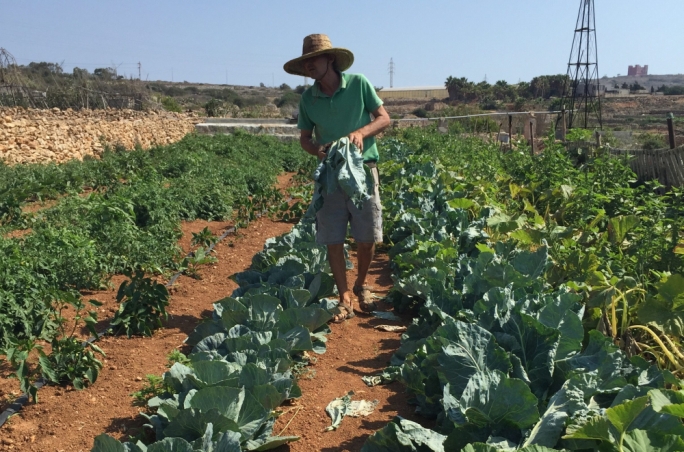 The total output of the agricultural sector registered a 0.2% increase in 2018 over the previous year, while expenses incurred under intermediate consumption rose by 3.8%.
Gross value added (GVA) in agriculture, however, registered a 3.5% drop compared to 2017, settling at a total of €57.3 million.
The rise in total output, which reached €122.1 million last year, together with a 3.8% increase in consumption outlays, which registered at €64.8 million, were contributory factors behind the decrease in GVA.
Consumption of fixed capital increased by 6.4% to a total of €6.8 million, while compensation of employees rose by 7.9% to a wage bill of €4.5 million.
Nevertheless, the sector was parallelly assisted through the delivery of a range of financial aid through EU-funded programmes.
The latter, which amounted to €25.4 million, helped the net operating surplus of the sector to increase by 31.4% to €71.4 million. Ultimately, upon adding the latter surplus to the negative net property income of €1.1 million recorded in 2018, the net entrepreneurial income of the sector is estimated to have improved by 32.1% to €70.3 million.
The output in this sector has registered increases in the produce coming from secondary agricultural activities carried out by farmers on their agricultural holdings, animal products and livestock products of 7.3%, 1.9% and 1.6% respectively. These, however, were almost completely offset by decreases in crop production of 2.9%.
Intermediate consumption, which measures specific expenditure incurred during the production processes of the agricultural sector, was mainly marked by increases in livestock feeding expenses, energy and fuel costs by 5.7% and 2.9% respectively.
Less pork, more sheep and goats
The total production of pork saw a 6.3% drop in 2018 compared to the year before, continuing the downward trend registered in the previous years.
On the other hand, sheep and goats, poultry, and rabbit production was up by 9.9%, 4.8% and 5.2% respectively. The production of beef dropped by 0.4%.
The production of milk, eggs and other animal products, together with that of wine and cheese all registered increases.
In terms of crop products, vegetable production dropped by 8.9%, while that of forage, potatoes and fruits was up by 7%, 5.1% and 13% respectively.