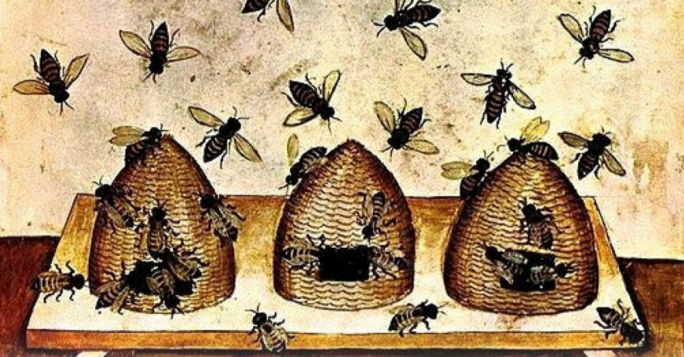 Reading through the weekend press, one notes the latest annual report by the Ombudsman makes interesting reading. The ombudsman lauds civil society that last year stood up to protest demanding that "urgent measures had to be taken to stop the rot". It took the concerted effort of civil society to successfully seek a change in the political sphere.
Obviously, no government can ignore civil protests which unheeded may lead to riots and disorder. Last November, saw a number of protestors pleading for the resignation of the police commissioner, Joseph Muscat, Keith Schembri (chief of staff) and the minister responsible for tourism, the Hon Konrad Mizzi.
This protest led to dramatic resignations and a change in prime minister, ending with a leadership contest between Chris Fearne and the young Robert Abela (son of an ex-president) with the latter elected as the new Prime Minister.
He solemnly pledged to make the necessary political changes demanded by the crowd while stressing the need of continuity that would bring about stability. In the words of the Ombudsman, such resignations were branded as a damage limitation exercise which manifested a "stark awareness and admission that the reins of good governance had gone out of hand and that serious shortcomings had to be remedied".
The community is still shocked by the heinous murder, almost three years ago of an active journalist (blown to smithereens in her car) - the latter was vigilant in exposing corruption and graft in high places. By not cutting corners, she made many enemies.
Naturally party apologists in their entirety feel angry and betrayed saying such scaremongering was the menace of a hidden hand aimed to sabotage the nation and destabilize government. This narrative comes like a bad dream which ushered in the collective resignation on 26th November of two senior ministers and a chief of staff.
These officials offered their unilateral resignations amid speculations that they are privy to the machinations at Castille in a nefarious plot to assassinate a journalist who hunted down corrupt masters. The Hon Joseph Muscat (ex-prime minister) resigned on 12th January without giving any solid reason other than he paid a high price to assist in solving the journalist's murder.
Last month, saw a minister responsible for the economy and a deputy leader in the Labour Party resigning first as a member of parliament (citing he needed time to clear himself) and this week, he resigned as deputy party leader. Needless to state how a special court inquiry on the murder has so far revealed shocking news about the web of intrigue at Castille particularly as it spilled the beans on the alleged machinations by a top businessman and major shareholder in "17 Black" (a Panama company).
According to a middleman who was given a state pardon, the owner of "17 Black" allegedly masterminded and financed the plot to assassinate the journalist. The 30 pieces of silver, led to her murder by way of a powerful bomb.
The Opposition party keeps reminding voters about concessions of prime land worth millions but granted at fire sale prices in an attempt to oil the wheels of commerce particularly in the luxury residential sector and in other hotel projects.
The coup de grace was the secret registration of four Panama companies commissioned in 2014 from Nexia BT in the name of top political persons.
This story was a potent scoop announced by the slain journalist. She revealed two of these Panama structures belonged to the chief of staff and Dr Konrad Mizzi - then health minister.
More court evidence shows that the prime minister was fully aware of these secret Panama companies before these were made public by the said journalist.
When the news erupted, no action was taken by the prime minister to demand their resignation. The journalist was murdered in October 2017.
A recent scoop funded by Reuters and Times of Malta revealed how last December 2015, Enemalta the state-owned electricity distributor spent more than €10 million to buy shares in a wind farm project in Montenegro.
It so transpired that Enemalta bought shares from Cifidex, a company which itself had acquired earlier, for one-third of the price Enemalta paid. Cifidex, received funding for that purchase in late November 2015 from a company "17 Black". It transpired that "17 Black" with insider dealing made a secret €4.5 million profit to the detriment of Enemalta. Just as Enemalta was preparing its share purchase, financial advisors Nexia BT were sending an important email.
In it, they said that 2 Panama companies owned by Keith Schembri and Konrad Mizzi would be receiving funds (possibly kickbacks) from "17 Black". The saga continues as the police commissioner resigned this year. This long introduction about suspicious transactions needs to be read in the light of Malta bearing the full blast of a global recession caused by the pandemic.
Although, the rate of local infections has slowed down considerably, yet nobody can assure us that a second wave of infections will not hit us once we open all ports and the airport to visitors by end of next week. So, one may ask, what is wrong in the isle of milk and honey? Perhaps history repeats itself and human nature tends to score its own auto goals. I found reading the seminal (yet controversial) book - The Fable of the Bees by Bernard Mandeville as a good pointer to elucidate the paradox that Malta has just experienced. Mandeville was an Anglo-Dutch philosopher, political economist and satirist.
The Fable's overall influence on the fields of ethics and economics is, perhaps, one of the greatest and most provocative of all early-eighteenth century works. Equally disturbing one reads in the Fable proposals that vices, such as vanity and greed, unscrupulously result in publicly beneficial results. State propaganda helps create a false sense of a virtuous administration.
In hindsight, it transpires that these on the contrary turn out to be self-interested at their core and therefore vicious. In this work, Mandeville argues how private vices result in public benefits like expanded industry, full employment and flourishing of the economy with a feel-good factor (remember Aqwa Zmien).
In Mandeville's book, this is a paradise state, where society flourished in many ways, yet no trade/project was without dishonesty. Mandeville thought the discontent over moral corruptness, or the private vice of society, was either hypocritical or incoherent, as such vice served an indispensable role in the economy by stimulating trade, industry and upward economic improvement i.e. public benefit.
He opines that a desire to create a purely virtuous society is based on a vain Utopia, when in fact, it is the desire to improve one's material condition in acts of self-indulgence that lies at the heart of politicians in their oratory for economic productivity.
Mandeville's paradox alleged, unapologetically, the tendency of leaders to hide vices behind socially acceptable forms of behaviour, thereby appearing virtuous and magnanimous (hence popular in elections).