[WATCH] Reactions to Budget highlight middle class measures, need for long-term policies
Economist Gordon Cordina, MaltaToday online editor Kurt Sansone and Malta Employers' Association director Joseph Farrugia react to Budget 2020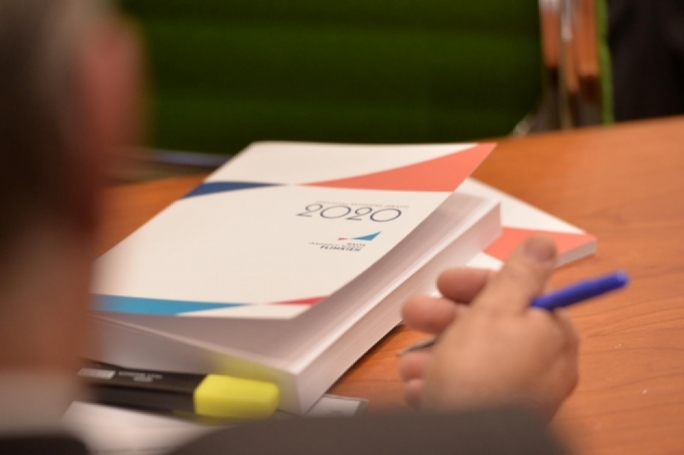 Reactions to Budget highlight middle class measures, need for long-term strategies
Last week's Budget, announced by Finance Minister Edward Scicluna, was described by Prime Minister Joseph Muscat as "positive".
Muscat said the Budget was based on the pillars of helping families, promoting social justice and working for sustainability.
On the other hand, Opposition leader Adrian Delia said the Budget was a cosmetic exercise, and an effort by the government to fix problems it had created itself.
Amongst the main aspect of the Budget were an increase of €3.94 to the cost of living adjustment (COLA) and the addition of a day of leave.
Commenting on the fact that the Budgetary projections indicated that 2020 will once again be a surplus year, economist Gordon Cordina said this showed the government was not only meeting its normal expenses, but that its income was also sufficient for longer-term expenses.
The government also said that Malta's debt would drop to 40% next year, with Gordina highlighting that this gave the country a certain level of stability, making it more resilient to future shocks.
When it came to measures directed at the middle-class, MaltaToday online editor Kurt Sansone said these had addressed certain parts of this segment. The capping of overtime tax at 15% for up to a maximum salary of €20,000 would be of benefit for a number of employees, he noted. It would also reap benefits for employees, since their workers might be incentivised to do overtime at their main place of work instead of finding a second job.
Malta Employers' Association director Joseph Farrugia said the Budget's emphasis was on the social sphere, as evidenced by the increase in pensions and the €300 supplement for new births.
Farrugia, however, said the long-term implications of the budget were worrying, as was the fact that construction and real estate accounted for a good part of economic growth.
MEA feels the budget was indeed positive, Farrugia said, but it should have been connected with more long-term strategies to address demographic and environmental strategies
Sansone, moreover, said the Budget should have included more tax relief measures. The government tax refund remained the same for the third consecutive year, he remarked, underscoring that this should increase in line with its electoral promise.
More in Banking & Finance