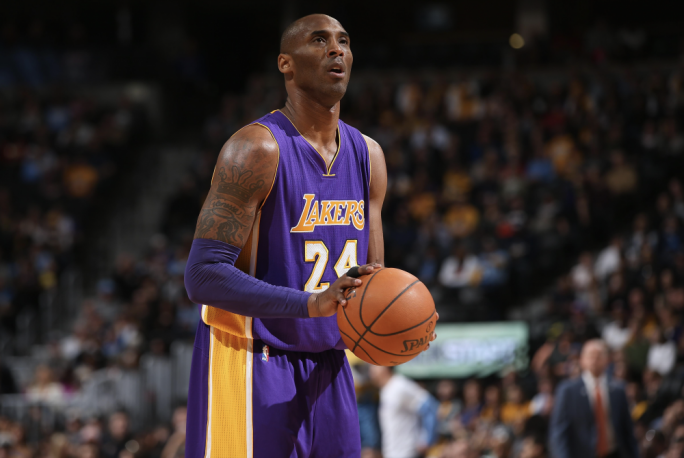 I must admit I don't typically follow basketball, so when Kobe Bryant tragically died last month, I couldn't understand the overwhelming, universal support and sorrow.
My son gave me a lowdown on Kobe and I became interested; very interested. I subsequently watched countless YouTube videos and read as much as I could about this sweet strong intelligent human being who also doubled up as a fierce competitor.
From a basketball perspective, he played for the LA Lakers for 20 years; became the youngest player in league history to reach 30,000 career points and 6,000 assists; is the all time leading scorer for the Lakers; won two Olympic gold medals; etc; trust me he is a contender for GOAT :) 'Greatest of All Time'!
Out of basketball, and in the business world, Kobe was also a huge success: at the time of his unfortunate death his business interests were worth $2 billion ranging from Body Armor (a sports drink) to Granity Studios (a media company). Please note that the word 'Granity' is a fusion of two words: 'Greater' than 'infinity'. Furthermore, in 2018 Bryant became the first African-American to win an Academy Award for Best Animated Short Film for his film 'Dear Basketball'.
Look, I genuinely believe that Kobe showed the world what is possible in sports but also business, when natural talent mixes with dedication and hard work. Yet the headline here is the fact that atypically he generously shared his wisdom with all, even with those outside his sport. Perhaps, most athletes who achieve this level of success tend to selfishly keep their 'trade secrets' to themselves but not Kobe. He made it his mission to help and inspire others.
"The most important thing is to try and inspire people so they can be great at whatever they want to do." — Kobe Bryant.
'Be yourself'; 'confidence comes from preparation'; 'embrace hard work'; 'never limit your imagination'. These are powerful messages he would repeat and repeat.
Watching interviews with Kobe and reading articles about the 'Black Mamba' (his self-appointed brand name), struck a personal chord with me. He demonstrated this tenacious work-ethic and famously quipped 'I can't relate to lazy people…we don't speak the same language'. A business can not be the best or achieve fantastic strategies if it has lazy people in its ranks. Personally, I'd rather have as a work colleague, someone who is less talented but committed and hardworking. Laziness is like a disease; it spreads throughout the organisation; destroys work ethic; undermines culture; and negatively affects even high-performers who will ask themselves 'why should I go the extra mile when my lazy team-mate(s) free ride(s) on my hard work'.
He also talked about being an 'obsessive' in whatever you do. 'If you want to be great in a particular area…you have to obsess over it'. To do so, however, you have to love doing what you do. You can only obsess about something you love. Therefore, if you go to work only for the money, you'll struggle to 'obsess' never mind achieve great things. I prefer the word 'passion' but I get what he means. In my book, you have to be passionate about your work otherwise you won't have the passion to give 100% all the time (& sometimes more) and this so as to achieve your dreams.
Here is one I love: 'Leaders create leaders'. Beautiful; simple; and very true. What Kobe means is that we all need mentors but also leaders serve the purpose of inspiring people and this is very important in today's day and age. Leaders are important in life. When we face tough times, it is great leaders that inspire us; that give us the courage; and that help us understand what needs to be done.
Lastly, he was a family man; sometimes this is highly underrated as a quality. When he retired from the sport, rich and famous, his focus changed from basketball to spending time with his family. His wife, Vanessa described him as an 'adoring husband' and an 'amazing father' to his four daughters Natalia, Gianna, Bianka and Capri. Sadly, Bianka was in the helicopter crash and died with her father and friends.
Typically, I don't write about sports celebrities but I feel this one is special in a 'granity' kind of way. We can all learn from Kobe Bryant. The world is better off having had him and I urge all of you to read up about this incredible person. The more I learned about him the more he felt like one of us; a normal guy; and yet he achieved so much.
RIP Kobe Bryant. Granity!